This blog post is one part in a series. Click to see the other posts related to the benefits of a content management solution.
So you have general information on your website — an attractive Homepage directing users to important subpages, an About Us page with mission statement and history, and a Contact Us page for users to know how to get in touch with you. But, you have additional information to display on the website such as upcoming events or deadlines and using a generic page setup wouldn't allow the user to easily digest event information in a calendar format. In comes the Event Calendar module to save the day.
Event Calendars in a Content Management Solution
Event calendars are a great way for website admins to easily manage a schedule of activities while also allowing front end users the ability to more easily digest event information. Because the SilverStripe content management solution is so flexible, we are able to design an event calendar in any which way: list view, grid view, Timeline view even. Administrators are able to edit content such as:
Event Title
Event Description
Event Image
Event Date(s) – (event calendar module can handle recursive events, i.e. an event happens 1st Monday of every month, or an event happens every other Thursday except for Thanksgiving Day)
Event Time(s)
Event Location
Event Tags
Event Categories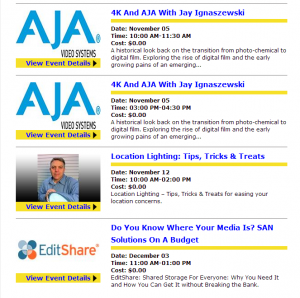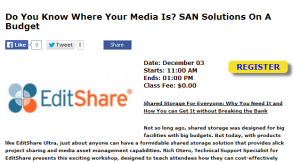 Most companies use an event calendar for external purposes, such as to inform its users of trade shows they are attending, or to display a community calendar of local events on their website. However, an event calendar may also be useful for internal purposes, such as to allow staff to see an internal calendar of events closed to the public, such as meetings, holidays, or conference room reservations. Many of our community access station website clients use the event calendar module to inform its members and volunteers when certain studios are reserved or when certain projects may need additional help and volunteers.
Additionally, with the event calendar you can set up registration buttons to encourage users to sign up and RSVP for events. Not only will this function send users who register a reminder of the event as it comes closer, but it will also give administrators a better idea of how many people to expect at certain events. And, as they register users will need to submit name and email so now your company has additional leads and names to market future events and promotions to!
How has your company utilized an event calendar in its website? Could you benefit from adding an event calendar to your website, whether for internal or external purposes? If so, let our content management solution experts help you implement the right solution for you.
Next up in this content management solution blog series we'll cover more specific modules that many clients find valuable not only to a website's functionality, but more importantly to a website administrator's ease of use. Next up for discussion: e-commerce website integration.