Community Media Platform (CMP) SaaS Solution
Through our experience working with community access media stations, we realized that for many organizations, a fully customized website could not fit into the budget. Our SaaS product remedies price constraints as it starts at a lower price point, and includes additional features that can be added on at any point. Below we will outline the main features and benefits to this product and explain how it can help take your station to the next level. Please be sure to visit the packages and prices page (see right sidebar) to get a more in-depth look at the optional features and functionality available through the CMP SaaS package.
Polar Design's PEG / CATV Expertise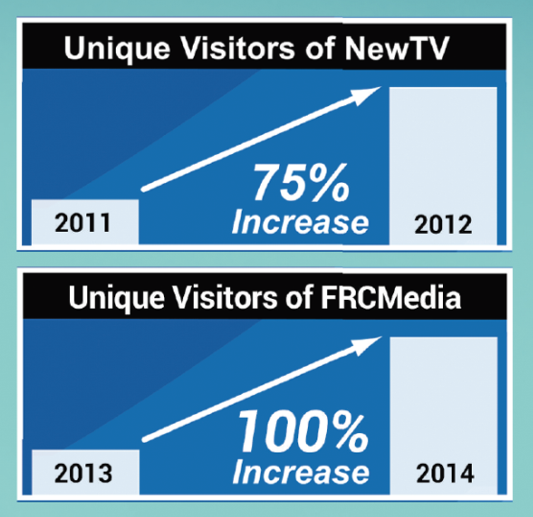 With 6 years of experience working with the community media industry, Polar Design has the expertise needed to build online solutions that address common problems faced by PEG centers. One of the most important features a PEG center website should have is a full Video-On-Demand (VOD) catalog. VOD provides many community media centers an opportunity to defend their audience and even expand it by providing content that promotes social media sharing and search engine rankings. Unfortunately, most community media centers and PEG stations implement VOD imperfectly – e.g., a link to a YouTube page or just embedding a video playback system's player on the website – which provides no benefit or SEO.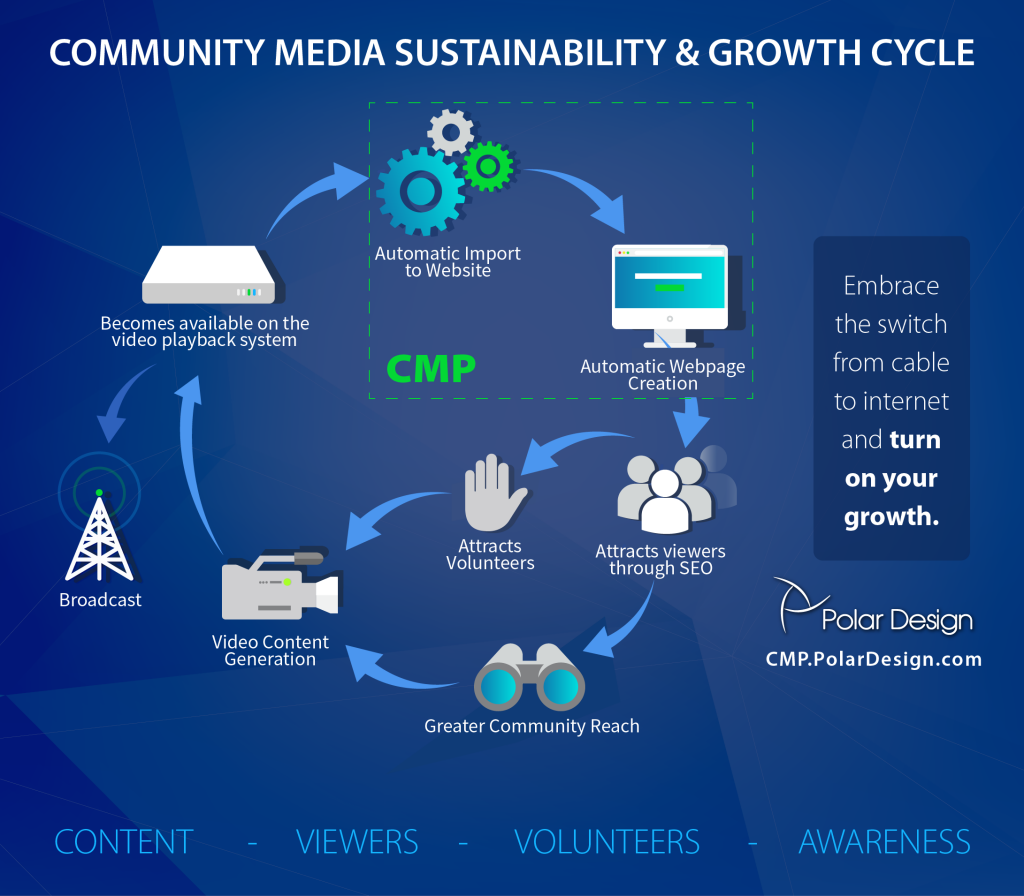 Polar Design's Community Media Platform is a Software as a Service based system that integrates your website readily with leading video playback solutions like Leightronix, CASTUS, TelVue, Tightrope and can be made to work with others. Our VOD import module pulls videos from your playback system and automatically publishes them onto channel, program and episode pages. This process increases your site's link popularity among additional factors that benefit your SEO that's outlined in our infographic above.
Polar Design has been working with community access media stations since 2011 with our first customer, New TV. Since then we have designed and developed websites for Holliston, Braintree, Fall River, Milford, and Burlington. These websites have been vital in helping those organizations establish a significant online presence with video archives, member signups and management, DVD orders, equipment scheduling and more. Sites designed and developed by Polar Design show serious gains in visitor traffic  and engagement.  More visitors find our clients more often in search engine searches, and the mix of attractive, usable interfaces and social media integration increases user engagement and return visits.  All of this benefits PEG / Community Media stations awareness in the community and strengthens their relevance for providing vital communication services to those in the community that prefer online.
Please don't hesitate to call Sales at 781-404-4000 x1 or send us a message to schedule a no-obligation meeting to assess your current digital communications needs and identify solutions that your center might benefit from.