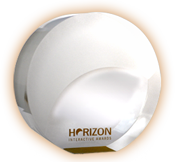 The last time you heard about AnniesBid.com in a previous article, we discussed how Polar Design's efforts in cause marketing and social media marketing achieved great success by acquiring prospective customer sign ups at just $6 per acquisition (as compated to $40-$100 that most businesses experience).
Now, Polar Design is pleased to announce that Horizon Interactive honored our social media campaign for AnniesBid.com with a Gold Award from Horizon Interactive, a prestigious international and interactive media competition.
The campaign attracted Horizon's accolades and converted viewers so cost-effectively thanks to these key ingredients:
A fun, game-like approach made possible with an innovative Facebook referral application.
A cause marketing angle.
Strong virality due to a combination of the above and additional incentives such as prizes.
Furthermore, Polar Design was also awarded the Bronze for AnniesBid.com in the category of E-commerce websites, another accolade that demonstrates Polar's repertoire of online E-commerce and marketing capabilities that are attractive and generate results.
Polar Design has now been awarded over 12 times for their work in web design, web development, marketing, and now social media. If your website could use an award-winning upgrade in any or all of these important online areas, contact Polar Design to help you exceed your potential and provide you the impactful website you've been wanting.
To see Polar Design listed as winners of the Gold Horizon Interactive Award for Social Media and the Bronze Horizon Interactive Award for E-commerce for their work on AnniesBid.com, please visit Horizon Interactive's list of winners.